Public Proposal #11
Designed by Klauser Lienhard.
Proposed for the product line of:
Dornbracht, Germany.
The goal of this proposal was a timeless yet contemporary feel, with a touch of futuristic appearance. The outcome shows a faucet defined by clear lines and a well-proportioned shape, breathing reduction and simplicity. The faucet combines a metallic brilliance with a matte, sandblasted finish. The surface is noticeably soft to the touch and is also extremely wear-resistant. The product communicates its long lasting approach through quality and a robust appearance.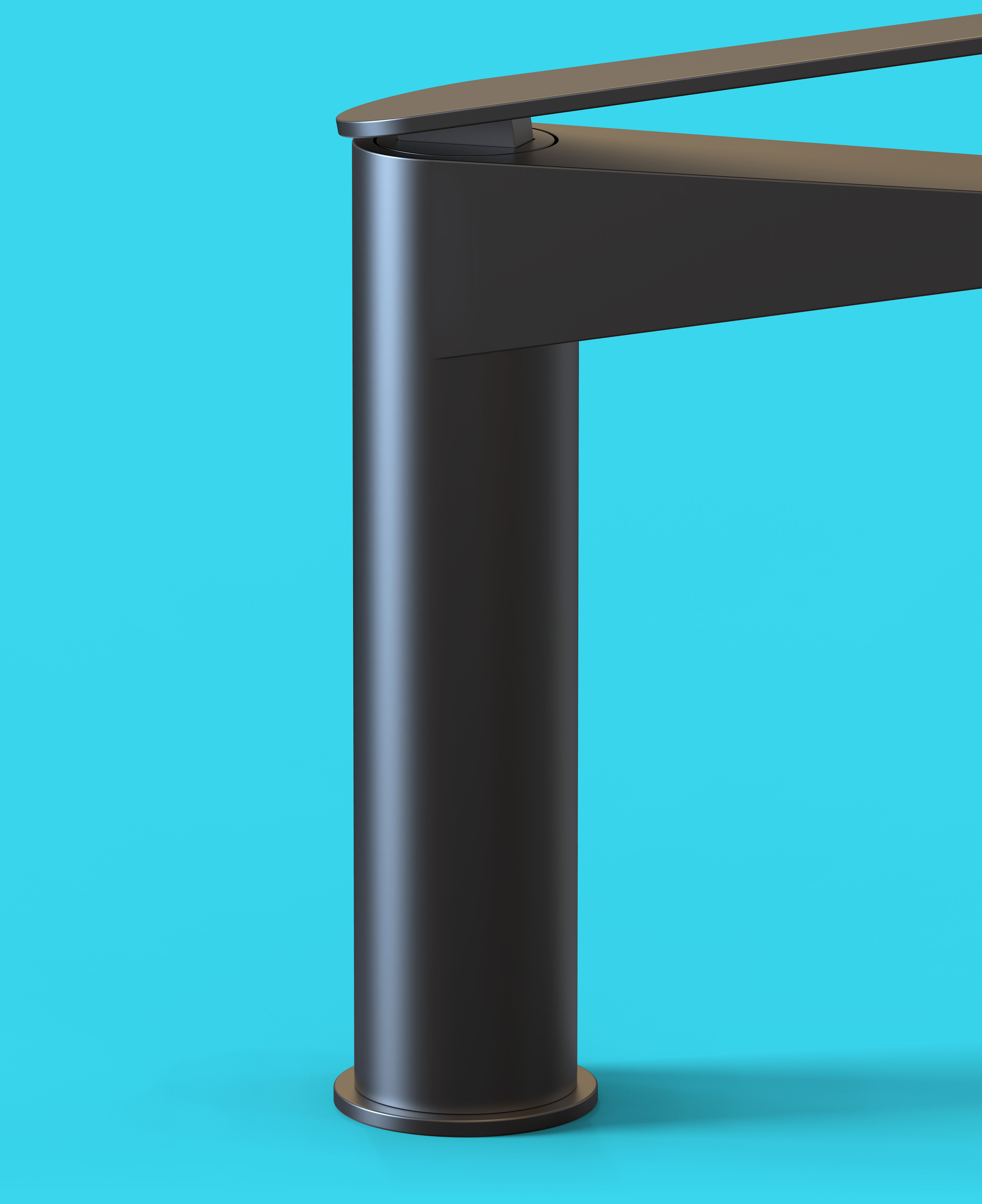 Story by Rainer Brenner
– and that's why Alley is the perfect name for a trusted premium product that is born for the road. The next slide said Thank you for your time and meant it's over.
Materials
Steel, metal casting and sandblasted finish. Followed by lacquering. Comes in three colors.


Disclaimer
This Public Proposal for Dornbracht is unsolicited. It was conceived solely by Klauser Lienhard who were and are not in any business relation with Dornbracht.


Copyright
The intellectual property of all content shown belongs to Klauser Lienhard. All Rights Reserved.