Public Proposal #13
Designed by Klauser Lienhard.
Proposed for the product line of:
Arper, Italy.
The approach is very simple: A bended metal tube, some cushions and no further parts. The identical cushions are held in place by the metal structure and the other cushions next to them. The result shows a well-proportioned chair with an underlying, self-determined logic that also works well adapted as a lounge chair.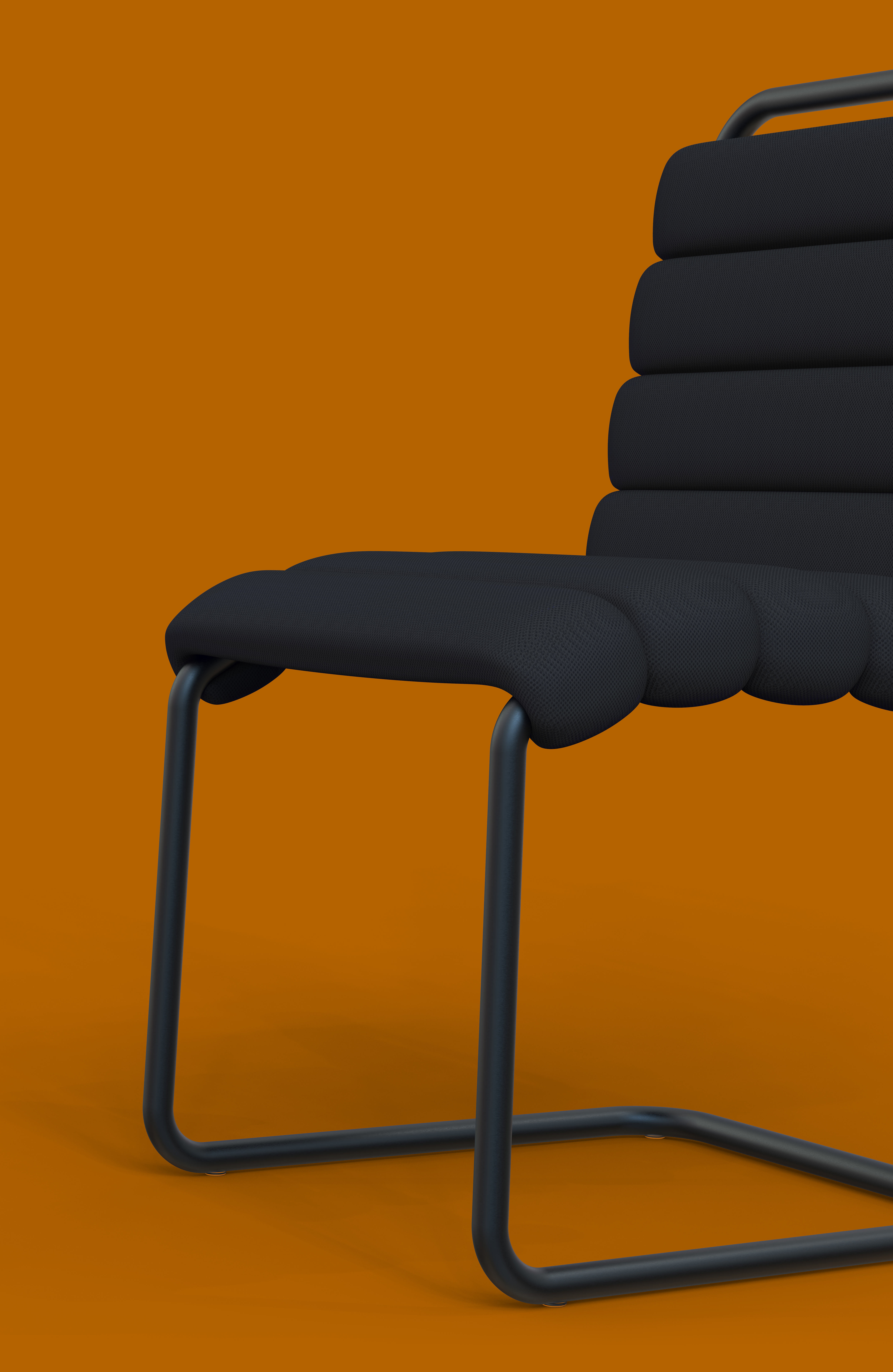 Story by Rainer Brenner
Sure, buying and reselling sneakers online may sound like a nerdy hobby to normal people. But since 2002 this nerdy hobby pays Keeve's rent, his holidays and his outrageous consumption of smoothies (that he calls his guilty pleasure).
Materials
Black phosphated seamless steel (chair), black phosphated seamless steel, stainless steel, yellow galvanized steel (lounge chair). Cushion elements with supporting structure, textile upholstery.


Disclaimer
This Public Proposal for Arper is unsolicited. It was conceived solely by Klauser Lienhard who were and are not in any business relation with Arper.


Copyright
The intellectual property of all content shown belongs to Klauser Lienhard. All Rights Reserved.